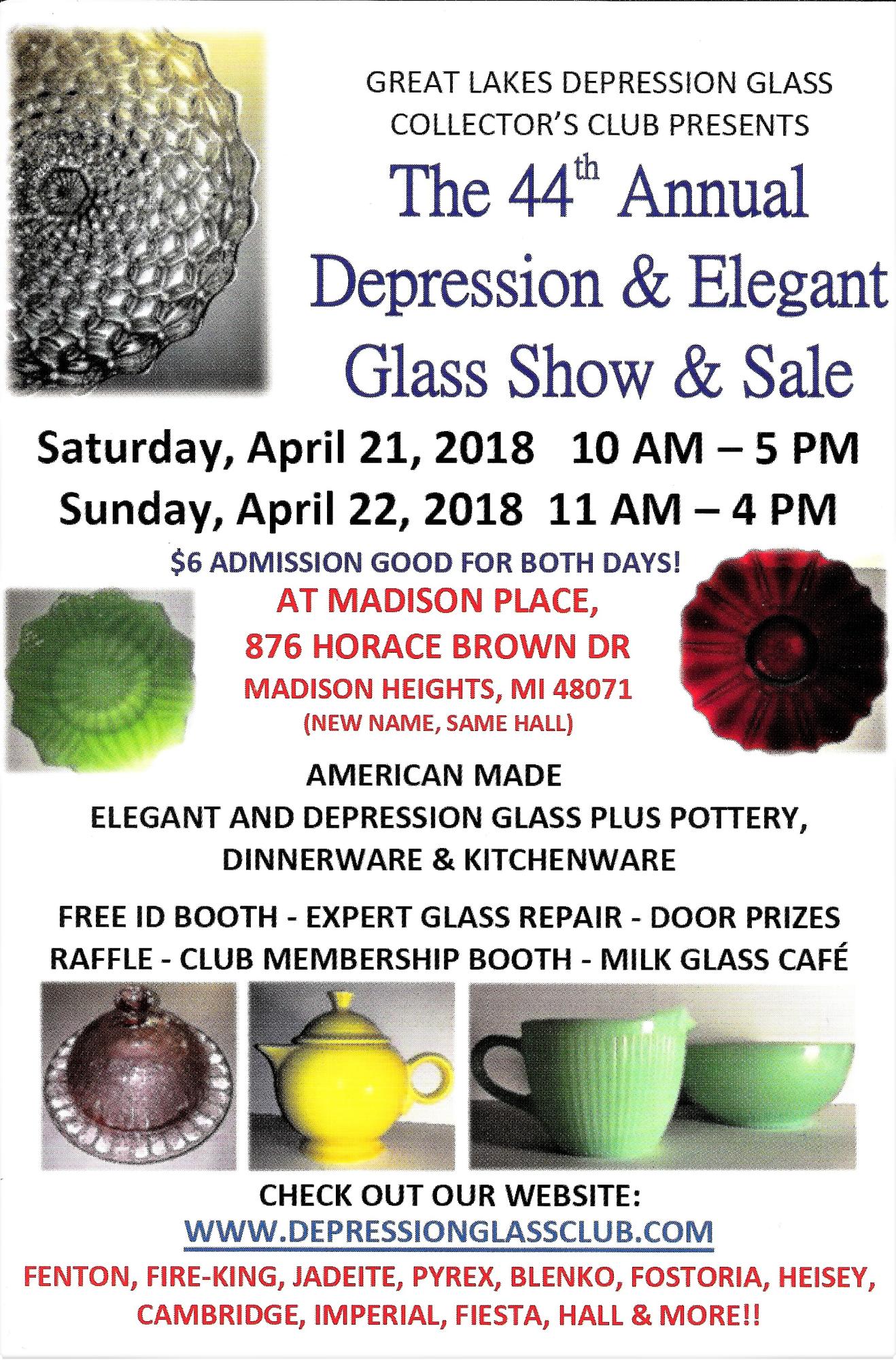 Upcoming Events
Next meeting: February 22, 6:30PM

February Theme:
Early American Pressed Glass

Our club is proud to present Lavere Webster, Experienced EAPG Glass Curator

He will make a detailed slide presentation as well as offer for examination, glass examples and artifacts used in early glassmaking. Club members should remember to bring their notebooks because this promises to be a very information packed session containing history, categorization, identification, and the presenter's personal experience as part of a team that curated and classified EAPG for the Henry Ford Museum now part of THE HENRY, Dearborn, Michigan.

Our club is blessed to count Lavere and his lovely wife Zola Webster as our friends and fellow club members. They are generous with their personal antique and collecting experience not only to our club but to the many communities in which they are involved.

Please make every effort to arrive and be ready to begin our meeting by 7:00 on Thursday the 22nd of February so that we are able to give a full session of attention to what promises to be a very engaging opportunity.

For participation members may bring samples of EAPG from their own collections if they wish.
Tablesetting:
Tablesetting will be some examples of Flow Blue
& Transferware patterns, and some EAPG.
Visitors and Guests are welcome
Meetings are held at
First United Methodist Church of Troy
6363 Livernois
Troy, Michigan 48098