Upcoming Events
Next meeting: June 28, 6:30PM
Mini Program #1: Placemat Collection Sharing – Members are asked to share a collection they love. Please confine the objects to the area of an average size placemat. Placemats will be provided. Does not need to be glass.

Mini Program #2: 'Look What I Bought…After I Learned About It at a GLDGCC Meeting' – Members are asked to bring and share items or patterns they purchased due to a new interest created by a program, tablesetting or centerpiece.

Tablesetting: Cindi Askovich and her husband, Greg will be sharing one of their collections: American Sweetheart by Mac Beth-Evans in red, white and blue.
There are no meetings in July or August. Our September Meeting is on September 27th (Thursday)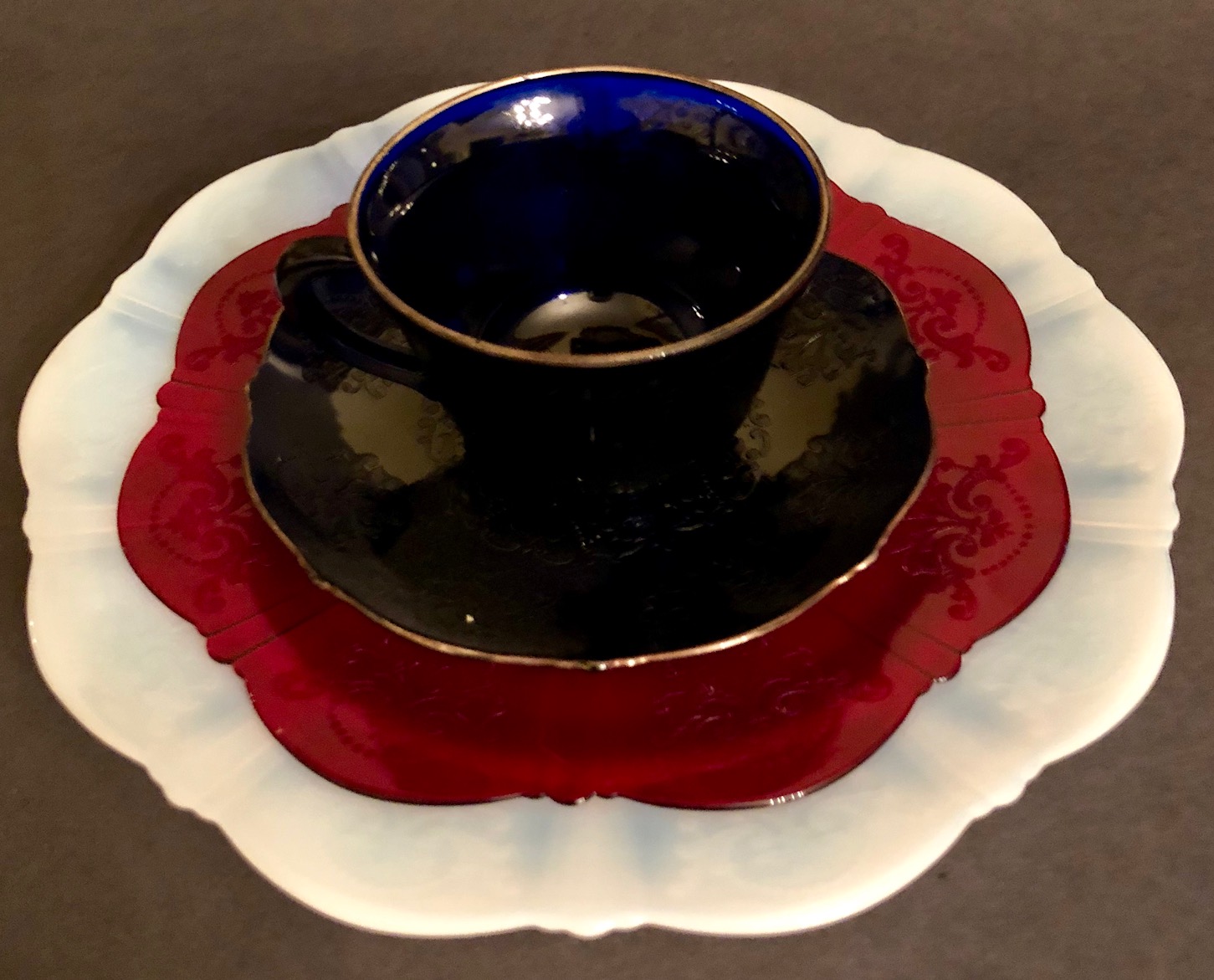 Please note the pages of the website will be under construction this summer. They will be edited as time permits and will reappear before September (some earlier). Thank you for your patience. If you have questions, please feel free to email us at gldgctroy@gmail.com.
Comments to the webmaster may be sent to GLDGCC@aol.com.